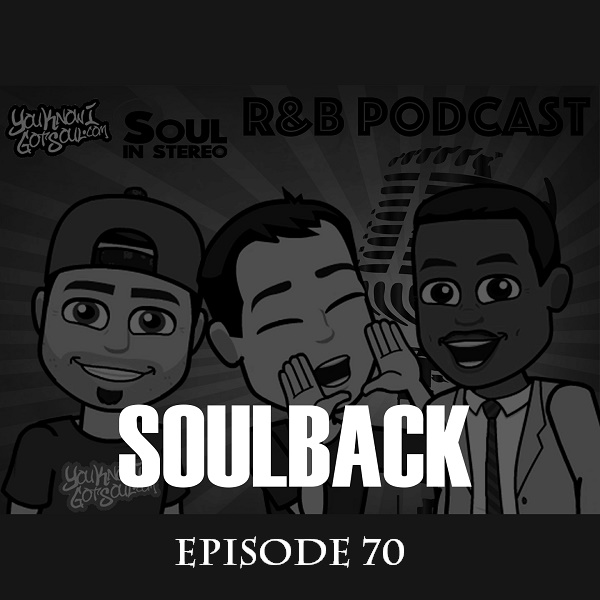 Summer Walker's debut album "Over It" came out this week and everyone has been talking about it! We had to do our part and give an honest review on the project. We also look at today's current male R&B acts including Bryson Tiller, 6lack and PartyNextDoor. We also discuss Sabrina Claudio's album "Truth Is" which went unnoticed to a lot of R&B fans as well as the success of Chris Brown's "No Guidance". Lots more to discuss on this podcast including new music from Jagged Edge and we also look back at some of our favorite R&B albums from this decade. Check us out this week as we also look at some of our favorite artists' worst songs and it's very entertaining!
0:01:18 – Our review on Summer Walker's debut album "Over It"
0:10:41 – Looking at the male R&B features on the album
0:17:41 – Our thoughts on Sabrina Claudio's new album" and career
0:23:53 – Is the success of Chris Brown's "No Guidance" because of the Drake feature?
0:28:06 – The new Jagged Edge "Genie" single cover
0:30:06 – Looking back at Mariah Carey's Christmas album
0:35:46 – What is the worst song by your favorite artist? (Keith Sweat, Kelly Price, Brandy, Ginuwine, Mario)
0:45:13 – The best R&B album after 2010
0:51:26 – SoulBack Track Of The Day: Kevon Edmonds – 24/7
0:53:45 – Playa Please Award: R Kelly wants to be released from jail because he's sick??
Follow our podcast on Podbean: https://youknowigotsoul.podbean.com/
Follow our podcast on Soundcloud: https://soundcloud.com/youknowigotsoul/sets/youknowigotsoul-podcasts
Follow our podcast on Spotify: https://open.spotify.com/show/6oLmNUkcXrAqsQP5EBJ4dk
Follow our podcast on iTunes: https://itunes.apple.com/ca/podcast/youknowigotsoul-podcast/id998813013
Follow our podcast on Google Play: https://play.google.com/music/listen?u=0#/ps/Imoe7gt6vd4v6iuf4yq5fyhy3e4
The post The SoulBack R&B Podcast: Episode 70 appeared first on .
Click here to read full story »